Celebrating LEADERS of
Electronics & IoT industry...
16-17-18 MAY 2024
Auto Cluster Center, Pimpri, Pune, India.
EFY Expo @ Pune aims to celebrate the leaders of our industry. Hence, we have a separate VIP ZONE for leaders of R&D teams, Production teams, Purchase teams and those who lead the whole organisation (aka CEO, MD, etc).
SPECIAL PRIVILEGES FOR VIPS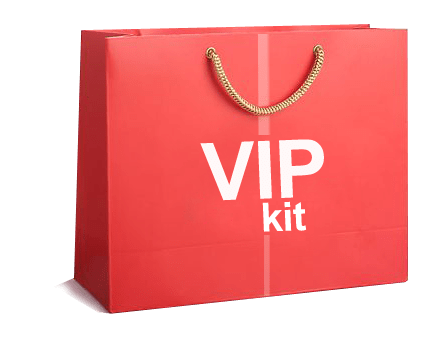 As a Token of Thanks for visiting EFY Expo, all VIP Pass holders will get enjoy these exclusive benefits:
VIP KIT: Pick up your welcome kit which will also include EFY's Electronics Industry Directory at the EFY Booth
TEA & COFFEE: Access to complementary Tea & Coffee at the EFY Booth
PARKING: Access to VIP Parking Zone for your vehicles
NO QUEUES: Get your Print-at-Home badges, which will enable you to walk straight into the venue without having to queue at the Registration Desks
INTERVIEW: Share your thoughts & vision for the Indian electronics and IoT industry. Be interviewed by our journalists (5 to 10 mins) for our You Tube channel.
Head of Firm (CEO/MD/ Chairman/ Partner, etc)
IF YOU'RE ONE OF THESE, REGISTER NOW...
VIPs will get EFY's Electronics Industry Directory, which has a cover price of Rs 500, for free--as part of their VIP Kit.
This directory will list...
• Leading Distributors of Components

• Leading Manufacturers of PCBs

• Leading Electronics Manufacturing Service Providers (Outsource PCB Assembly)

• Leading Independent Design Houses (Outsource R&D)

• Leading Suppliers of Test & Measurement Equipment (OEMs & Resellers)

• Leading Suppliers of Manual (aka Hand-Held) Manufacturing Equipment (OEMs & Resellers)

• Leading Suppliers of Automated Manufacturing Equipment (OEMs & Resellers)
• Leading Suppliers of Enclosures & Cabinets

• Leading Suppliers of 3D Printing Service Providers

• Leading Suppliers of Chemicals & Consumables

• Leading Testing & Certification Agencies (BIS, UL, etc)

• Leading Trade Associations Supporting Electronics Businesses

• Leading Government Agencies Supporting Electronics Industry
REGISTER NOW, AND BLOCK YOUR CALENDAR...
First, EFY Expo will be the perfect opportunity for leaders to spot business opportunities and network with peers and customers.
Second, the Expo will showcase latest electronics components, products & equipment for Design and Manufacturing of electronics.
Third, the twin conferences will discuss cutting edge technologies related to Electronics in Automotives & EVs, and Development & Deployment of IIoT (Industry 4.0).
Thus, if you're Head of R&D, or Head of Production, or Head of Purchase or Head of Sales & Marketing, or the CEO/MD, please register yourself. There are no charges for this service.