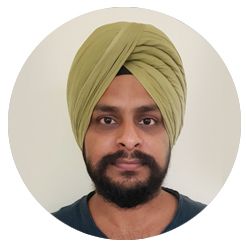 Eigen Technologies, Connected Solution Architect
Mr. Rajeshwar Singh is a Connected Solution Architect at EIGEN Technologies P. Ltd with an experience of nearly 13 years in Embedded Wireless Design. Starting with good old AVR & PIC, he has vast experience of working on popular ARM & Beyond Architecture Controllers, and connectivity as varied as High Bandwidth Ethernet to very narrow-band Sub-Gig RF Mesh for low data rates.
He has been the leading Designer of the very popular SENSEnuts WSN & IoT Rapid Prototyping Platform being widely used in Engineering Labs, Research & Industrial R&D. Lately he specialized in Architecting various RF Nodes, IoT Gateways & LPRF Sensors for Smart City, Precision Agri & Air Quality. For him data security has been of utmost importance and follows a secure design approach, implementing advanced encryption techniques. While in his free time, he likes to deliver Knowledge rich sessions to University & Engineering professors and also engage with researchers in their projects.
UPCOMING SESSION(S) by this Speaker
ADHOC NETWORKS AND EMBEDDED SYSTEMS: WAY TO IOT (Read more about this session)